Alzheimer's is a medical condition that damages the memory part of the human brain. It affects elderly people, as they lose control over their mental faculties over time.
Taking care of an Alzheimer's patient is not an easy job. Senior citizens who suffer from the condition are not conscious of their actions. They might say hurtful things or harm themselves and those around them.
The best way to handle such a patient is to get a nurse or caretaker. Here are seven useful tips to manage and take care of Alzheimer's patient:
1. Be calm and patient
The first thing to do is to create a stress-free environment around the patient. Start by reducing the distractions in the room like turning off the TV or asking others to leave.
Keep the patient in less-crowded spaces. In Alzheimer's, the patient doesn't remember even close friends and family. Hence everyday interactions with people might add on to their anxiety.
Try out these tips to help the patient calm down:
Keep the rooms light and airy. Open the windows for more brightness.

Also ensure that the stairways and washrooms are well lit.

Check if the switches are easy and accessible.

You can even install automatic light sensors around the room.

Make regular appointments with the doctor to get the patient checked. It is important to keep a record of their vital stats.

Minimise background noise of carpets, cushions and curtains. Vinyl flooring might feel disturbing for a person wearing hearing aids.

Try to avoid carpets and mats on the floor; the patient may slip.

Avoid shiny and smooth flooring as it might hinder their movement.

Take the patient out to get some fresh air and exercise.

Treat them with love and patience. The elderly need help with the simplest of tasks.
2. Keep track of patients' behaviour.
Alzheimer's patients often find it difficult to complete simple everyday tasks. They might not remember how to brush their teeth, use the toilet or walk the stairs.
The first signs of Alzheimer's are quite ordinary. The condition worsens over time if left untreated for long. It is important to identify the symptoms and triggers early on.
It is quite common for patients to behave in a specific way. Make a note of the time, date, incident and trigger points. This practice provides deeper insights into the patient's psyche.
Professionals opt for evidence-based practices to diagnose and treat psychological conditions. The National Alliance on Mental Illness explains evidence-based practices(EBP):
Medical diagnosis practices that treat patients through proven techniques and research. It is an important part of the nursing curriculum. Medical colleges often assign EBP projects to students. EPB or evidence-based nursing practices focus more on stats than assumptions. It is a more accurate and effective diagnosis method for treating Alzhiemer's patients. And most students look for nursing assignment help for a better grade.
There are 6 steps for the provider in EBP treatment procedure:
Check the patient and discover their medical needs.

Collect appropriate research and look into all studies

Estimate the relevance, efficacy and quality of the knowledge to the patient's case.

Examine the results and figure out a suitable treatment

Apply learning by developing a shared plan between provider and patient.

Finally, run the plan to see if it works.
3. Check UTI
A urinary tract infection(UTI) can further damage an older people's immune system. It leads to sudden changes in behaviour, increases anxiety and reduces responsiveness.
UTI also causes extreme pain and discomfort during urination. The patient might feel an intense burning sensation when they pass urine. Loss of appetite, frequent fevers etc. are some symptoms of the infection.
Alzheimer's patients are more susceptible to UTI. This adds on to their discomfort, anxiety and pain. The infection might even lead to delirium in some patients. Symptoms may include hallucinations, difficulty in concentrating or illusions.
4. Check with an adult day program.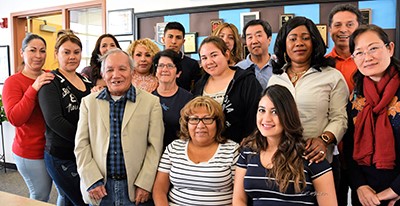 Engaging the patient in an adult program can help them to stay occupied. These programs cater to the needs of patients, helping them socialize. You can enrol for a full-day program or keep them there for a few hours.
Social engagement and fun activities boost their mood and reduces stress levels. It helps stabilize their sleep schedule and appetites as well. You can find an adult day centre through the Elder Locator or local Area Agency on Aging.
In case you don't find such centres, plan these activities yourself. There are several hobbies and interests that can engage elderly people.
5. Stay connected with caregiver group: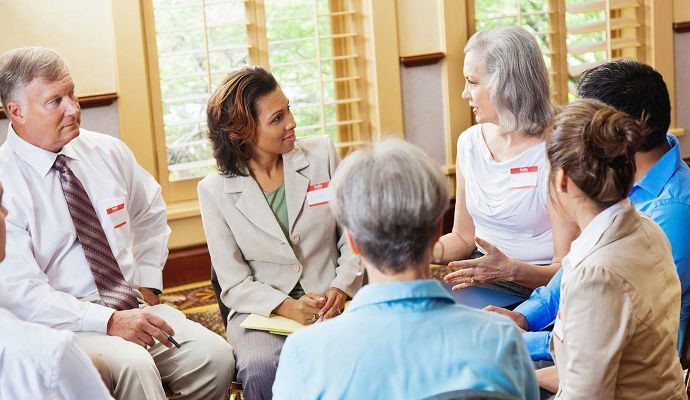 Caregivers provide social support when family or friends fail to understand you. They have ample experience in dealing with Alzheimer's patients.
Professionals caregivers and nurses understand the psychological impact of the condition. They're also at a better place to offer actionable solutions to patients.
Benefits of caregiver:
Keep the patient company and ensure their safety

Keep the patient mentally occupied

Help the patient complete simple everyday tasks

Help the patient move around

Keep an eye on the patient, so that they don't hurt themselves

Help the patient with memory enhancement exercise

Help the patient battle depression and anxiety
There are many associations, like the Alzheimer's Association. It assists elderly Alzheimer's patients to control the condition and live a normal life.
6. Develop a personal support plan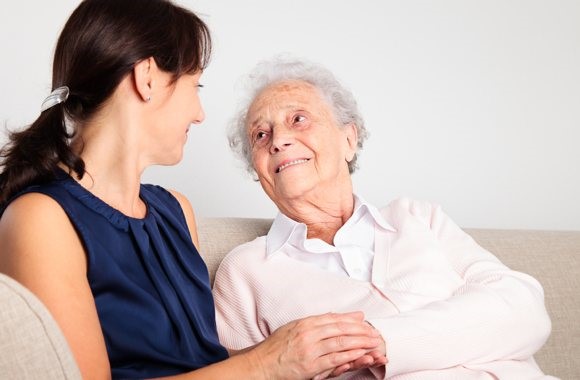 Taking care of your elderly parents is the responsibility of all children. But you might not be able to do everything yourself. In such cases, hiring a nurse or a caretaker is your next best alternative.
Nursing students and experts who plan to become caretakers often undergo special training. Here, the nursing students learn all about the condition and how to care for the patient.
Well, caregiving or nursing is not possible by reading books or instruction manuals. But there are workshops and online resources which teach you caregiving skills. As the disease grows and things get even worse, you have to be up with the skillset.
Challenges of Alzheimer's care:
Extreme emotional distress.

Weakness and depletion

Solitude and loneliness.

Financial and work complications.
Remunerations of Alzheimer's care:
Nursing students and interns often get an opportunity to work in healthcare institutions in their last semester. It is a great learning experience for candidates who want to know all about patient care and diagnosis practices. Here are some of the things you learn when taking care of an Alzheimer's patient.
Your bond with the patient increases through care, fellowship and service.

Your problem-solving skills improve

You can form a new connection through support groups

You learn about the latest diagnosis/treatments in healthcare.
Conclusion:
Your bond with the patient can help in improving their mental condition. I hope these pointers will help.
The post Seven ways to take care of an elderly patient with Alzheimer's appeared first on Seniors Lifestyle Magazine.